Upcoming Events
Atul Butte, MD, PhD
Speaker: Atul Butte, MD, PhD, Priscilla Chan and Mark Zuckerberg Distinguished Professor at UCSF and Chief Data Science Officer at University of California Health System
Date: February 22, 2021 at 4:00PM - 5:30PM
Atul Butte, MD, PhD is the Priscilla Chan and Mark Zuckerberg Distinguished Professor and inaugural Director of the Bakar Computational Health Sciences Institute (bchsi.ucsf.edu) at the University of California, San Francisco (UCSF). Dr. Butte is also the Chief Data Scientist for the entire University of California Health System, with 20 health professional schools, 6 medical schools, 5 academic medical centers, 10 hospitals, and over 1000 care delivery sites. Dr. Butte has been continually funded by NIH for 20 years, is an inventor on 24 patents, and has authored over 200 publications, with research repeatedly featured in the New York Times, Wall Street Journal, and Wired Magazine. Dr. Butte was elected into the National Academy of Medicine in 2015, and in 2013, he was recognized by the Obama Administration as a White House Champion of Change in Open Science for promoting science through publicly available data. Dr. Butte is also a founder of three investor-backed data-driven companies: Personalis (IPO, 2019), providing medical genome sequencing services, Carmenta (acquired by Progenity, 2015), discovering diagnostics for pregnancy complications, and NuMedii, finding new uses for drugs through open molecular data. Dr. Butte trained in Computer Science at Brown University, worked as a software engineer at Apple and Microsoft, received his MD at Brown University, trained in Pediatrics and Pediatric Endocrinology at Children's Hospital Boston, then received his PhD from Harvard Medical School and MIT.
Lawrence Lessig, JD
Speaker: Lawrence Lessig, JD, Founder of Creative Commons, Roy L. Furman Professor of Law and Leadership at Harvard Law School
Date: March 1, 2021 at 4:00PM - 5:30PM
Lawrence Lessig is the Roy L. Furman Professor of Law and Leadership at Harvard Law School. Prior to returning to Harvard, he taught at Stanford Law School, where he founded the Center for Internet and Society, and at the University of Chicago. He clerked for Judge Richard Posner on the 7th Circuit Court of Appeals and Justice Antonin Scalia on the United States Supreme Court.Lessig is the founder of Equal Citizens and a founding board member of Creative Commons, and serves on the Scientific Board of AXA Research Fund. A member of the American Academy of Arts and Sciences and the American Philosophical Society, he has received numerous awards including a Webby, the Free Software Foundation's Freedom Award, Scientific American 50 Award, and Fastcase 50 Award Cited by The New Yorker as "the most important thinker on intellectual property in the Internet era," Lessig has focused much of his career on law and technology, especially as it affects copyright. His current work addresses "institutional corruption"—relationships which, while legal, weaken public trust in an institution—especially as that affects democracy. 
Enrico Coiera, PhD
Speaker: Enrico Coiera, PhD, Director of the Centre for Health Informatics at Australian Institute of Health Innovation
Date: April 29, 2021 at 5:00PM - 6:30PM
Trained in medicine and with a computer science PhD in Artificial Intelligence (AI), Dr. Coiera has a research background in both industry and academia and a strong international research reputation for his work on decision support and communication processes in biomedicine. Dr. Coiera spent 10 years at the prestigious Hewlett-Packard Research Laboratories in Bristol UK where he led numerous health technology projects. He has overseen the development and trial of multiple eHealth interventions, including the Healthy.me consumer system as well as clinical decision support systems. Healthy.me technologies underpin a new US health startup called Healthbanc. His textbook Guide to Health Informatics is in its 3rd edition, is widely used internationally, and is translated into several languages. Dr. Coiera has won a number of prestigious awards including the 2015 International Medical Informatics Association (IMIA) François Grémy Award for Excellence and the 2011 UNSW Inventor of the year (Information and Communication Technology) for a literature-based computational discovery system. He was elected Foundation Fellow and first President of the Australian College of Health Informatics, is a foundation member of the International Academy of Health Sciences Informatics, and an International Fellow of the American College of Medical Informatics. Dr. Coiera has also held key appointments on boards, councils and editorial positions on international journals including Associate Editor of the journal 'Artificial Intelligence in Medicine'.
Chip 25th Anniversary Symposium
Landmark Ideas Series
Event Horizon Telescope: Imaging a Black Hole Through Global Collaboration
Speaker: Shep Doeleman, PhD, 2020 Breakthrough Prize Winner; Astrophysicist at Center for Astrophysics
Date: November 9, 2020 at 4:00PM - 5:30PM
What can medicine learn about collaboration and data sharing from one of the most successful team science projects of all time--creating a telescope the diameter of the earth to snap an image of a black hole? Black holes are cosmic objects so massive and dense that their gravity forms an event horizon: a region of spacetime from which nothing, not even light, can escape. Einstein's theories predict that a distant observer should see a ring of light encircling the black hole, which forms when radiation emitted by infalling hot gas is lensed by the extreme gravity. The Event Horizon Telescope (EHT) is a global array of radio dishes that forms an Earth-sized virtual telescope, which can resolve the nearest supermassive black holes where this ring feature may be measured. On April 10th, 2019, the EHT project reported success: we have imaged a black hole and have seen the predicted strong gravitational lensing that confirms the theory of General Relativity at the boundary of a black hole.  This talk will describe the project, and the global collaborative approach that produced these first results, as well as future directions that will enable real-time black hole movies.
Interoperability at Scale
Landmark Center at 401 Park Drive, 5th floor East, Boston, MA 02215
Speaker: Ricky Bloomfield, MD, Clinical and Health Informatics Lead at Apple
Date: March 2, 2020 at 4:00 PM - 5:30 PM
Healthcare has been slow to adopt scalable, interoperable, user-centric solutions as other industries have done, but technology is finally catching up with the needs of patients. Ricky will share how Apple's support and use of open standards has helped accelerate adoption across the country.
Forces Shaping the Future of the Internet
Landmark Center at 401 Park Drive, 5th floor East, Boston, MA 02215
Speaker: David Clark, PhD, MS, An Inventor of the Internet; Technical Director at MIT Internet Policy Research Initiative
Date: February 13, 2020 at 4:00PM - 5:30PM
In the early days of the Internet, technical innovation shaped its future. Today, issues of economics, market dynamics, incentives, and some fundamental aspects of networked systems shape the future. This talk will summarize eleven forces that are shaping the future of the Internet and make an argument that we are at a point of inflection in the character of the Internet, as profound as the change in the 1990's when the Internet was commercialized.
BCH AI and Machine Learning Working Group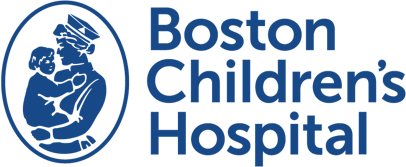 The Age of Predictive Medicine
Speaker: Ben Reis, PhD, Faculty, Computational Health Informatics Program (CHIP); Director, Predictive Medicine Group, Computational Health Informatics Program (CHIP) Assistant Professor of Pediatrics, Harvard Medical School at Boston Children's Hospital
Date: October 16, 2020 at 09:30AM - 10:30AM
Dr. Ben Reis discussed recent developments in machine learning approaches to some of the grandest challenges of human health, including pandemic prediction, suicide prevention, bioterrorism detection, and drug safety prediction. The focus was on understanding both the methodological challenges involved and the ramifications of generating actionable predictions in these critical areas. The talk concluded by formulating a set of central challenges and opportunities facing the field of Predictive Medicine.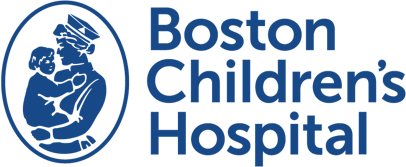 BCH AI and Machine Learning Working Group Lightning Talks
Date: September 9, 2020 at 09:30AM - 10:30AM
The BCH AI and Machine Learning Working Group held our first Lightning Talks session, where multiple investigators gave brief overviews of numerous Machine Learning applications at Boston Children's Hospital to foster clinical and machine learning collaborations across the hospital.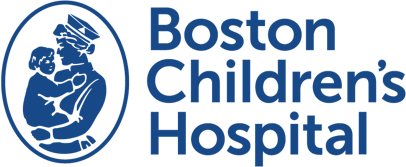 A Gold Mine of Potential: Predictive Analytics Using Boston Children's Hospital's "Children's 360" Data Warehouse
Speaker: Jonathan Bickel, MD, MS; Ronald Wilkinson, MA, MS, CBIP; Ashley Doherty, MS, at
Date: August 14, 2020 at 09:30AM - 10:30AM
Boston Children's Hospital data warehouse integrates 15 years of extensive clinical and administrative data sources and more years of selected data sources. While the contents are used extensively for daily operational reporting, the potential for extensive retrospective and predictive analytics is largely untapped. Jonathan Bickel, Ashley Doherty, and Ron Wilkinson will show something of the breadth of data available in the EDW, discuss how predictive modeling tools can access the data, discuss ideas for predictive modeling applications that they think would be valuable, and explain the conditions on which access to the data can be granted.